Dr. Kate A. Congreves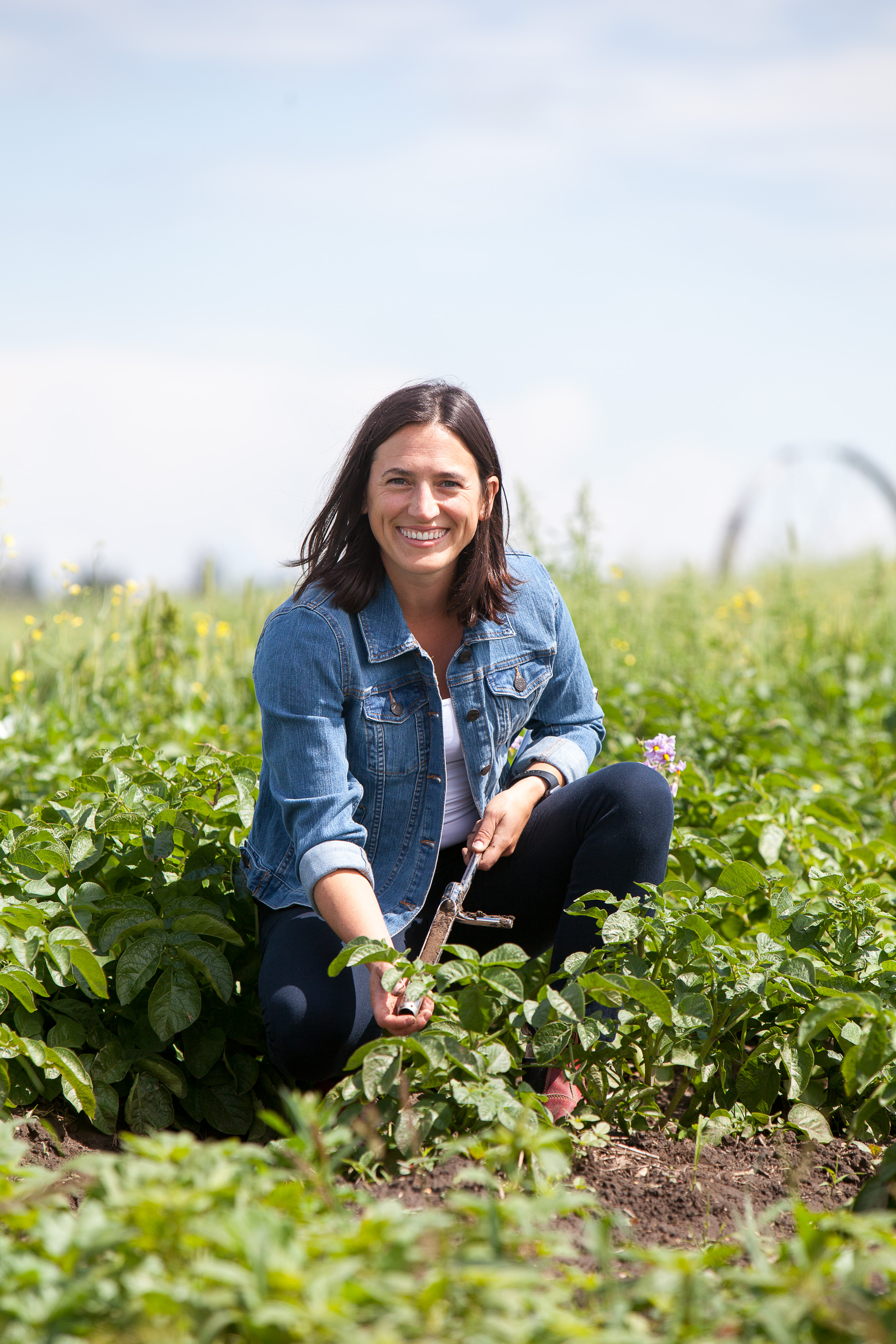 My research group is focused on Environmental Agronomy & Horticulture. We study farming practices that meet producer goals, but that also reduce environmental impacts. By understanding how soil ecosystem services function in various cropping systems, our research helps inform the development of better management practices. Management practices of interest include: cropping system diversification, cover cropping and intercropping, conservation tillage, compost and amendments. Ultimately, we strive to provide the biogeochemical information that is needed to make progress towards designing regenerative agriculture — for field cropping systems as well as vegetable cropping systems. We measure soil health indicators, soil nitrogen transformations, nitrous oxide emissions, and crop nutrient use dynamics. 
Primarily, we are interested in the fundamental mechanisms that regulate nitrogen and carbon cycling, and the associated relationships to soil ecosystem services. We study:
1) soil health and fertility as influenced by cropping system management; 
2) nutrient cycling, nutrient loss, and crop nutrient use efficiency;
3) the edaphic and environmental factors regulating organic matter accumulation, loss, and stability.

Guest Editor, Canadian Journal of Plant Science—Special Issue: Advancements in Canadian Horticulture  


Current courses that I teach or co-teach: 
PLSC 498/898, Climate-Smart Agriculutre
PLSC 451, Vegetable Agronomy
PLSC 461, Post-harvest Management of Horticultural Crops
PLSC 200, Intro to Horticulture

My group is a part of the nation-wide HQP Training Program:NSERC CREATE Climate-Smart Soils https://smartsoils.ca
Recognitions
Dean's New Researcher Award of Excellence

 (2020) from College of Agriculture and Bioresources at USask
Professor of the Year (2021) from the Agricultural Students' Association with the College of Agriculture and Bioresources at USask

Early Career Award, Canadian Society of Agronomy (2021)