Three-Minute Thesis

This is a competition that challenges graduate students to condense their research into a three-minute talk with a single slide. Although 3MT events are now hosted annually at many universities, they are still a fairly new occurrence, and I was only able to compete in one competition (at the University of Victoria) before finishing my PhD program. Still, I was so inspired by the experience that I decided to become involved with organizing the 3MT competition at the University of Saskatchewan. I occasionally help with the planning, but my main contribution is to lead the information and training sessions for potential participants, since I have some background in public speaking.
There are two reasons that I love the idea of 3MT. First, it forces researchers to compress their work into summaries and stories that can be easily understood by the general public. Training a generation of scholars to communicate more effectively outside of academia will have an important effect on the interface of science and society. Second, since the presentations are very short, it is easy to watch a great number of them, and competitors are usually exposed to each other's talks. This is a good way to discover research synergies and build connections, which may very well be interdisciplinary. For example, there's a great story about unexpected collaboration between research groups from veterinary medicine and engineering, facilitated by connections made through last year's competition!
Debate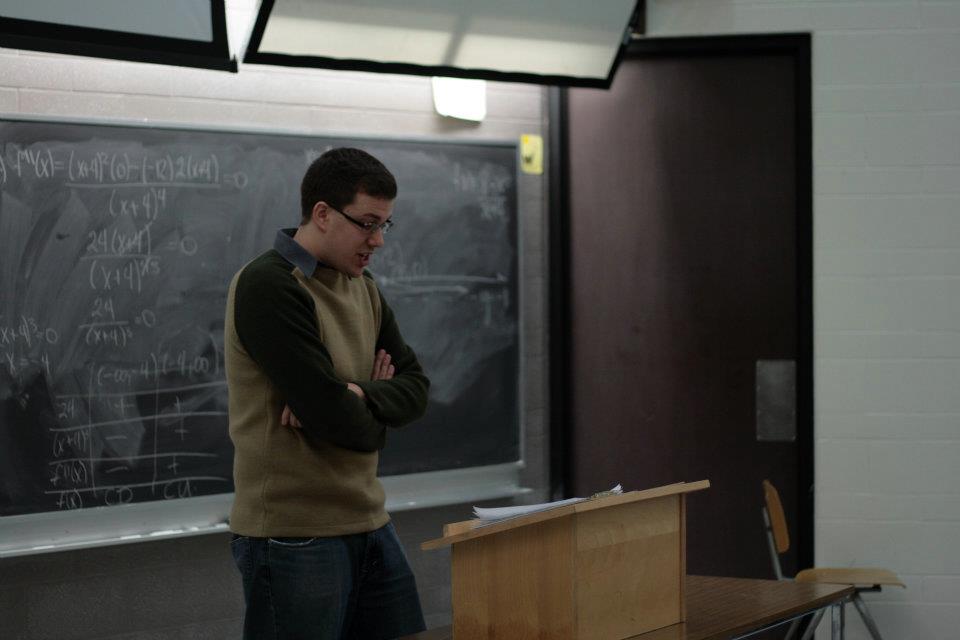 For most of my life, I have been involved with competitive debating. It has motivated much of my interest in environmental controversy, and has sensitized me to rhetoric and misinformation. While most people probably think that debating develops a person's public speaking and argumentative skills, I believe that when it is taught properly, it also encourages objective critical thinking.
Nearly all styles of debate do not allow you to pick your side on the issue at hand, so you must be ready to argue something you may not personally believe in, which can certainly give you a new appreciation for other points of view. In this province, there are also some tournaments where competitors are required to debate at least once on each side of a prepared topic, resulting in a very nuanced understanding of the issue. I believe that if more people developed their thinking skills in this way, academic research would end up having a greater influence on political and social dicussions.
Public Talks
I have occasionally done some public speaking based on my research. For example, I was part of the University of Victoria Speakers Bureau for one year and got the opportunity to talk to a fishing club for seniors about the relationship between science and society. Recently, I started a
similar initiative
at the University of Saskatchewan, where members of the public can view a list of university experts willing to give free-of-charge talks. See the guest lectures section at the bottom of my
teaching page
for topics I would be happy to speak on.